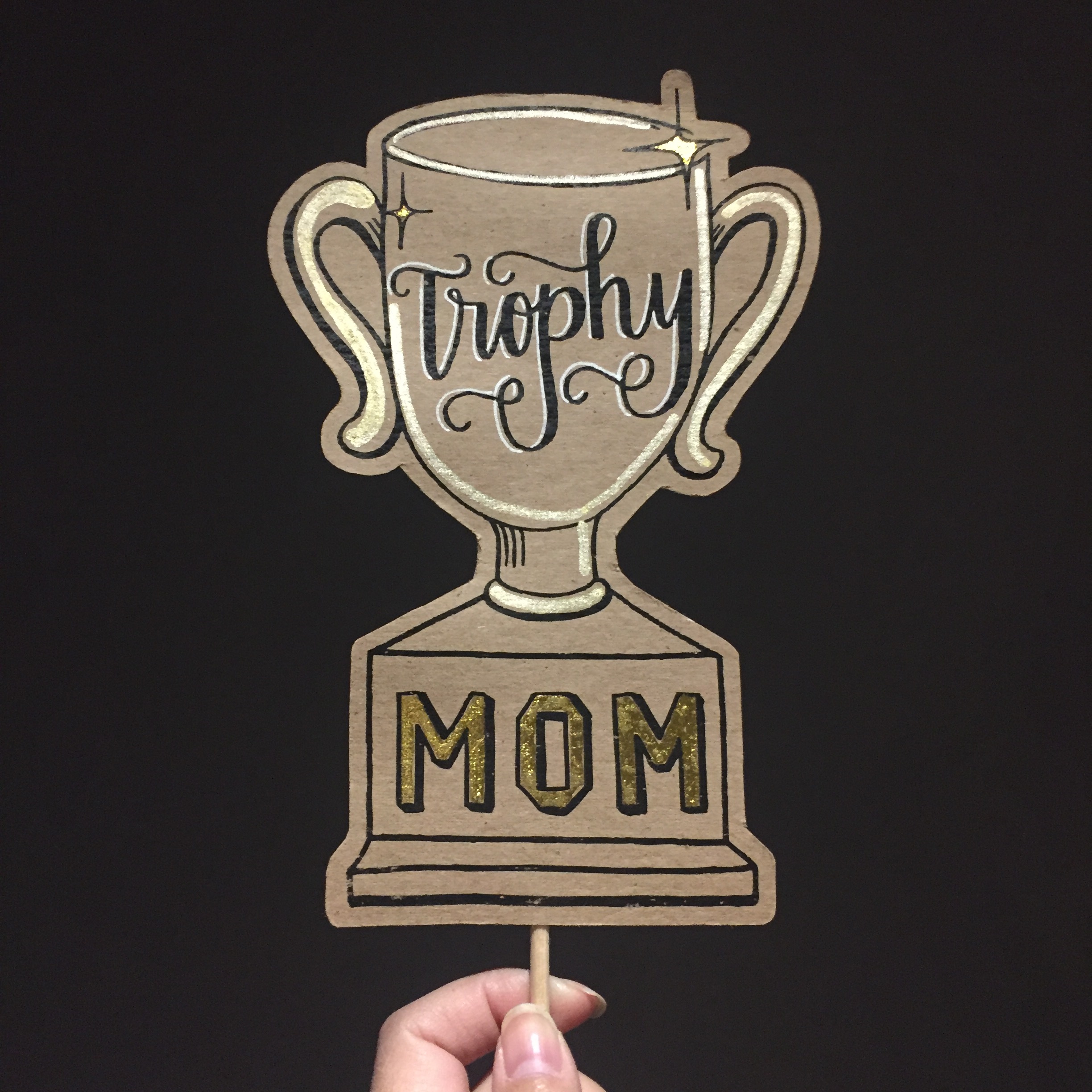 Trophy Mom Posecards™®
Trophy Mom Posecards™®

Does your Mom deserve an award for all she does for you? Present to her our "Trophy Mom" Posecards™® and have her give a selfie and a speech!
Great for Mothers Day and Mom's Birthday or any other day you want to show your Mom she's loved and adored.
They are as much a greeting card as they are a photo prop and can decorate cakes, bouquets and presents. Replace your gift tags and write directly on the back of our designs and watch the recipient pose with their card!